My Team
---
Being part of Northwestern Mutual means that I don't work alone. My team is dedicated to creating a lasting positive experience for our clients.
---
In order to give clients the level of service they deserve, I find it very important to work as a team.  My team consists of Madeleine Gonsoir, Associate Financial Representative, Tyhe Mischke, Investment Operations Manager and DaRae Jones, Director of Selection, in addition to Northwestern Mutual's network of specialists and support staff.  If there are any questions you need answered, my team and I would be glad to help.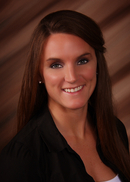 Tyhe Gerlach, CLU®, RICP®
Associate Financial Advisor
Office 605-725-6641

Tyhe grew up in Florence, South Dakota.  She graduated from Northern State University with a Bachelor of Science in Marketing. January 2010 she joined Northwestern Mutual and currently supports new representative development. In her free time she enjoys spending time with her friends and family.